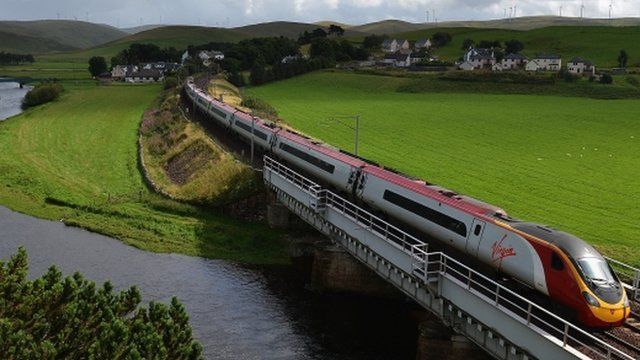 Video
Minister Keith Brown given 'no notice' on scrapping of rail deal
The Scottish government's Transport Secretary Keith Brown said he was not informed by the UK government that the new West Coast Main Line franchise had been scrapped.
He told BBC Radio Scotland's Good Morning programme: "We once again had no advance notice of this, despite the fact we are talking about a line which takes many thousands, millions of people in fact over the course of the franchise, to and from Scotland.
"So, we're obviously having to try to digest the announcement which has been made."
The UK government decided to scrap the new franchise, which was won by Aberdeen-based FirstGroup ahead of current operator Virgin Trains, after flaws in the process.
UK government Transport Secretary Patrick McLoughlin said it was "deeply regrettable" that mistakes had been made by staff within the Department for Transport.