Media player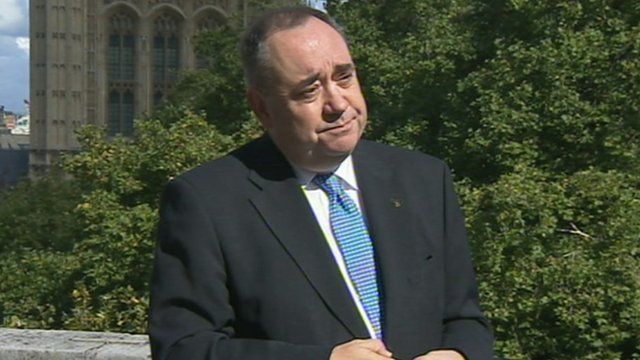 Media playback is unsupported on your device
Video
Alex Salmond dismisses 'nonsensical' welfare claims
Scotland's First Minister, Alex Salmond has dismissed as "nonsensical" claims by the Work and Pensions Secretary that an independent Scotland would be unable to afford its welfare bill.
Iain Duncan Smith says a break-up of the union would force Holyrood to raise taxes or cut services to cover the cost of benefits.
Mr Salmond also said progress was being made on agreeing on a Scottish referendum format, but warned that a deal could still be blown off course.
Welfare claims dubbed 'offensive'