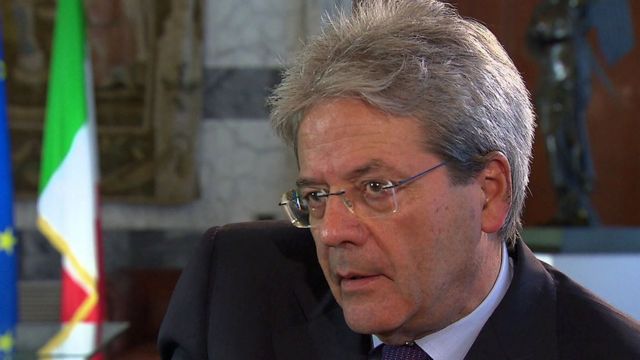 Video
Gentiloni: Britain may change mind on Brexit
Britain has voted to leave the European Union and the British government must decide when to invoke Article 50 of the Lisbon Treaty and begin negotiations on a withdrawal agreement from the EU.
Many in the EU - including Commission President Jean-Claude Juncker - believe this should happen immediately. Others such as Italy's Foreign Minister Paolo Gentiloni say Britain has until the arrival of a new Prime Minister.
He told HARDtalk if the UK wanted to change its decision and stay in the EU, he would drink a glass of champagne. During the last 20 years referendums in Europe had been overturned by other referendums or votes in parliament. The UK might yet change its mind on Brexit: "The decision to leave is not a decision taken," he said.
You can see the interview in full at these times on BBC World News and the BBC News Channel and after transmission on BBCiPlayer (UK only).
Go to next video: 'There is no Brexit deadline'