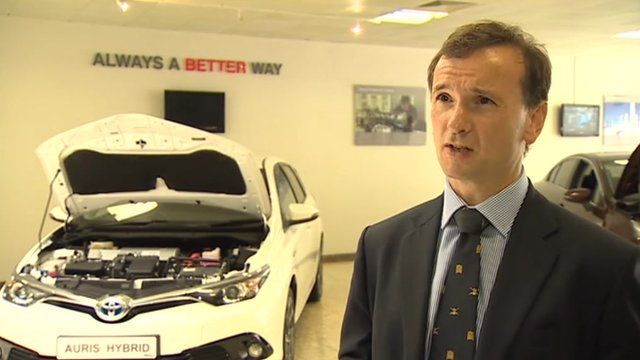 Video
EU referendum comes down to the economy, says Cairns
Welsh Secretary Alun Cairns has urged undecided voters to remember that world-leading companies want to remain in the EU, as politicians make their final pitches before Thursday's referendum.
Speaking at the Toyota plant in Flintshire, Mr Cairns said unrestricted access to the European market was "so important" for such companies.
Visiting a farm in Ruthin, Denbighshire, Commons leader Chris Grayling promised the UK would become a "stronger, prouder, more independent nation" outside the union.
Bur Mr Cairns said only a Remain vote could guarantee unrestricted access to the single European market.
Go to next video: 'Vote for a strong and independent UK'