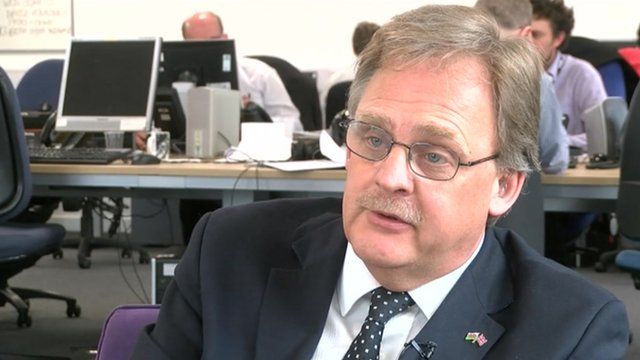 Video
EU referendum: Remain 'doom and fear not being believed'
Vote Leave campaigners have described a joint event in which Prime Minister David Cameron and First Minister Carwyn Jones urged voters to back remaining in the EU as a sign of desperation.
On a joint visit to British Gas offices in Cardiff, Mr Cameron said the referendum campaign was very close with many people genuinely undecided.
Mr Jones said Britain had to be "on the pitch" for the world to take notice.
But Conservative AM Mark Isherwood, who wants a Brexit vote, said that opinion polls suggested that the Remain side were losing the argument.
Go to next video: Brexit 'would hit people's pockets'