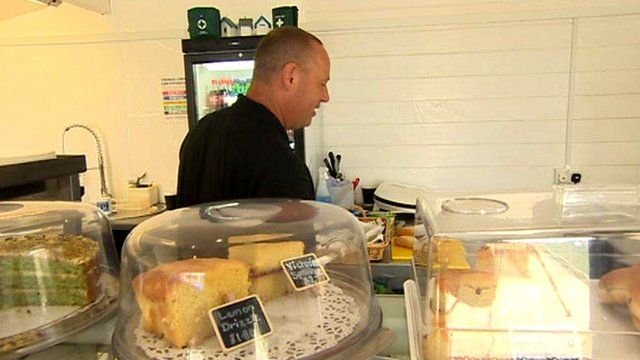 Video
Poorer UK areas 'can still be funded after Brexit'
Wales has had £4bn in structural funding from the EU since 2000, according the Welsh Government.
That is set to continue until 2020.
But what will happen in the future - whether Britain decides to leave or to stay in?
Those who support Brexit say there is no reason that the money would still not come to poorer areas and British democracy would ensure it.
Councillor Gethin James, who owns a seaside cafe in Aberporth, Ceredigion, said: "At the moment the Westminster government doesn't have to show its hand on that because the support is coming through it the European system - but let's not forget that's UK taxpayers money going in and we get less than half of it back to the UK."
Go to next video: EU exit support from business heads