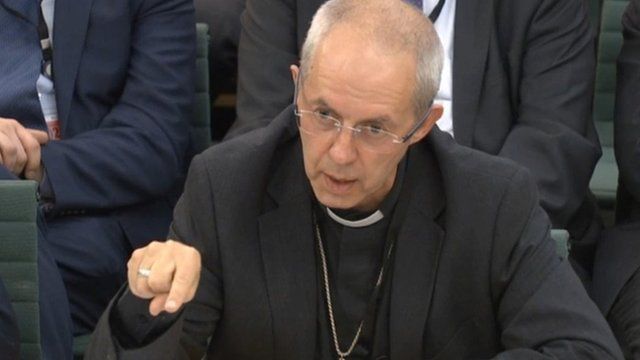 Video
Welby: Farage migrant comments 'legitimise racism'
The Archbishop of Canterbury has condemned comments made by Nigel Farage about the possibility of sex attacks by migrants.
The UKIP leader told a newspaper that the risk of mass assaults against women, like those that took place in Cologne in Germany, would be "the nuclear bomb" of the EU referendum campaign.
Giving evidence to the Commons Home Affairs committee, Archbishop Justin Welby criticised the comments made by Mr Farage.
But Mr Farage said the Archbishop had simply read the newspaper headlines and not what he had actually said.
"Nothing I have said is racist," he said. "I have said nothing worse than many other politicians and commentators. I have always used very conservative language...I said there is a cultural question. Nothing more."
Go to next video: Corbyn: Immigration 'works both ways'