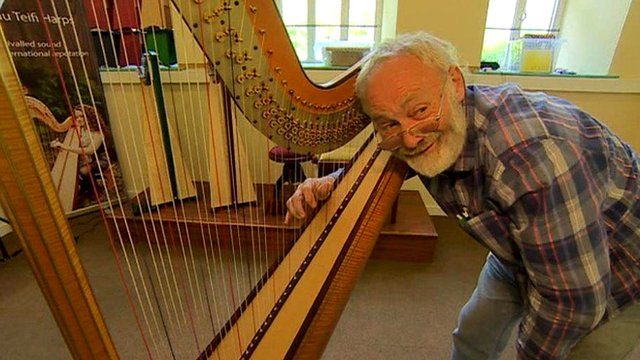 Video
Llandysul harp-maker 'helped by EU not banks'
Wales has had £4bn in structural funding from the EU since 2000 according the Welsh Government. That is set to continue until 2020.
The idea of the money is to help make the Welsh economy stronger, wealthier.
One of the enterprises to benefit is Telynau Teifi Harps at Llandysul in Ceredigion.
It argued that saving skills, creating jobs and protecting Welsh culture should qualify it for support.
In 2004 it was awarded £1.1m - £670,000 from the EU's Objective One budget.
The rest of the money was raised in the community by arrange of voluntary groups.
Alan Shiers, who has been making harps by hand for 40 years, showed BBC Wales economics correspondent Sarah Dickins around the workshops, which employ six local people.
Go to next video: EU exit support from business heads