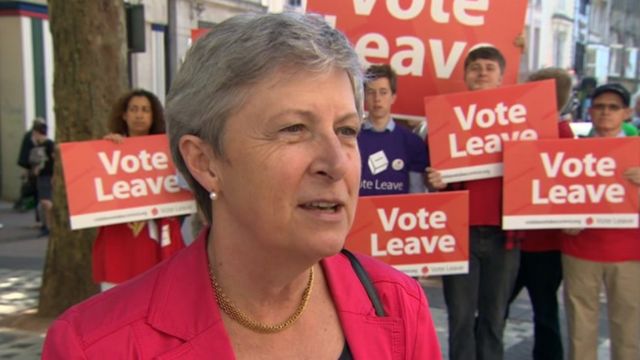 Video
Gisela Stuart: Welsh Labour have a 'very good' EU whip
The fact no Welsh Labour AMs or MPs are campaigning to leave the EU shows the party has "a very good whip", a Labour MP has said.
Speaking to BBC Wales reporter Paul Martin on a visit to Cardiff, Leave campaigner Gisela Stuart said Welsh Labour has a "very strong party organisation".
The MP for Birmingham Edgbaston said Wales would be better off outside the EU because of the impact on small businesses.
Prior to her visit former Labour Welsh Secretary Lord Hain said Ms Stuart had "no right to claim to speak for voters in Wales".
A Welsh Labour spokesman said: "Welsh Labour are totally united in supporting a Remain vote on 23 June which is why Gisela's visit was organised by Tory staff."