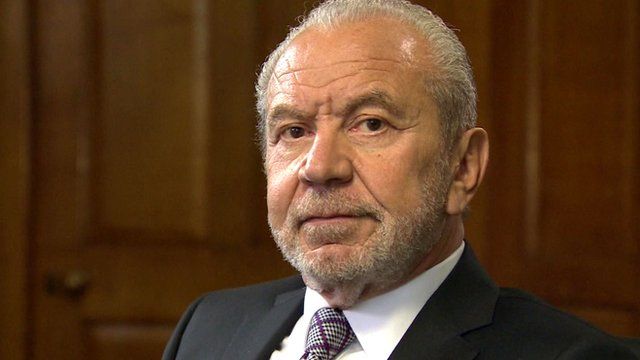 Video
EU referendum: Boris Johnson has 'gone off the rails'
Lord Sugar has referred to Boris Johnson as "an ex-mayor who has gone off the rails" with some of the claims he is making on the EU.
The former London mayor is campaigning for the UK to leave the EU in the upcoming referendum, while Lord Sugar is in favour of staying.
Lord Sugar - who has just been appointed as enterprise tsar by the government - was speaking to BBC Newsnight's Evan Davis.
In the interview, he also expressed concern about US Republican presidential frontrunner Donald Trump. "If I was an American I would be very, very worried," he said.
Watch the full interview on Newsnight at 22:30 on BBC Two - or catch up afterwards on iPlayer