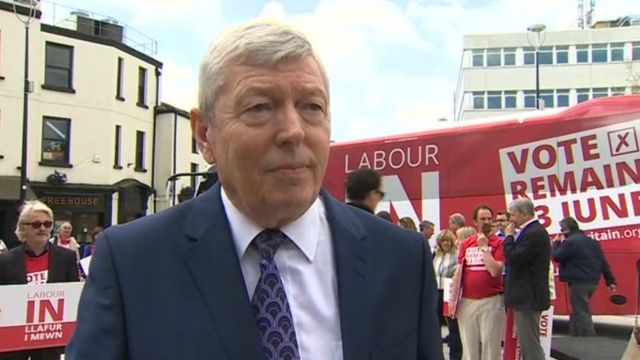 Video
EU referendum: Alan Johnson denies spreading Brexit fear
The chair of Labour In for Britain has denied the Remain campaign is spreading fear by warning of the risks to the UK of leaving the European union.
Remain campaigners have faced criticism from some quarters for the focus on negative arguments.
But former Labour Home Secretary Alan Johnson, on a visit to Merthyr Tydfil, said: "I think this is a dangerous world for us to walk into, for our jobs, our prosperity and our security."
Meanwhile UK Employment Minister and Vote Leave campaigner Priti Patel has said EU funding of Welsh projects could end after 2020 even if the UK stays in the union.
Go to next video: 'No guarantees' on EU funding for Wales