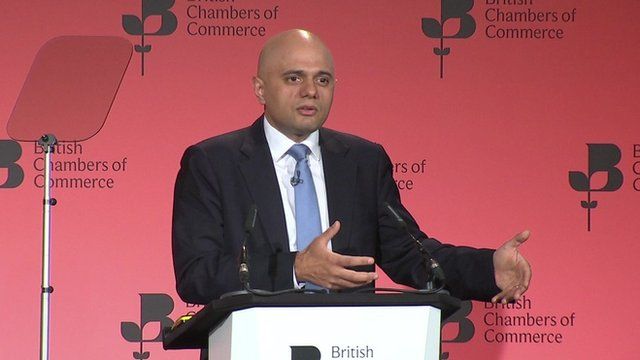 Video
Sajid Javid: I'm still a Brussels basher
Business Secretary Sajid Javid tells the British Chambers of Commerce conference that he did not take the decision to back staying in the EU for career reasons - insisting that he might have backed an exit if his career prospects had been his priority.
Mr Javid was responding to a question from the Daily Mail's Quentin Letts.
He said that it had been a difficult decision to take and said that despite backing Remain in the forthcoming EU referendum, he remained a Eurosceptic and a "Brussels basher".
He said that, while his heart backed leaving, his head told him that there would be too much uncertainty from the UK leaving the European Union.