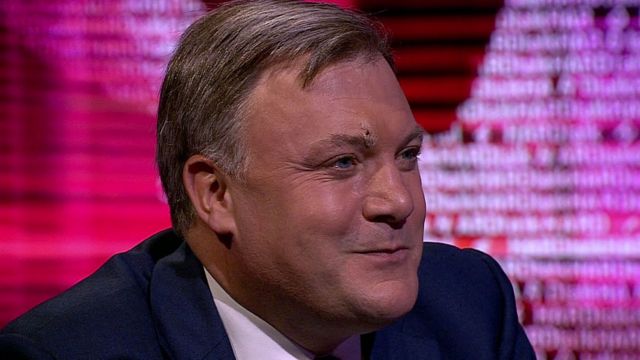 Video
Ed Balls: Labour must focus more on voters than members
Labour's former shadow chancellor Ed Balls, who lost his seat in the 2015 election, is warning that Labour needs to focus more on the views of the wider electorate rather than just the party's own members.
The party's leader Jeremy Corbyn is set to call for Labour Party members to be allowed to elect MPs to the shadow cabinet.
But Mr Balls said: "When Jeremy Corbyn says it should all be driven by the members I think there is a real danger in that because if that allows you to become disconnected from where the voters are, you lose touch as a political party."
You can watch more clips at HARDtalk's website including Ed Balls on MP wife Yvette Cooper and their discussions on when to run for Labour's leadership.
You can see the interview in full on Wednesday 7 September 2016 at these times on BBC World News and the BBC News Channel and after on BBCiPlayer.
Go to next video: Hatton on Corbyn's UK election chances