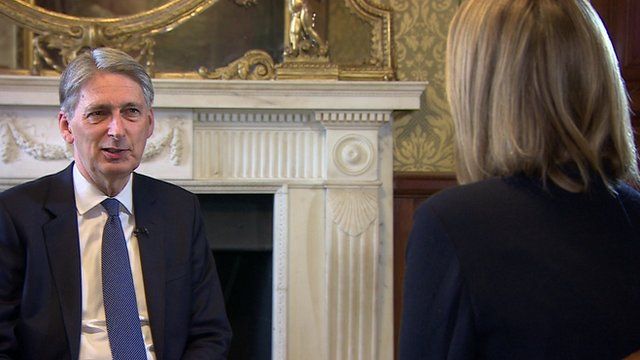 Video
Brexit: Hammond warns against 'selling out' expats 'too cheaply'
In an interview with BBC political editor Laura Kuenssberg, Foreign Secretary Philip Hammond warned against "selling our people out too cheap" by guaranteeing EU citizens' rights to stay in the UK without a reciprocal deal for Britons living elsewhere in the EU.
In the 15 minute interview, setting out in-depth his approach on forthcoming Brexit talks, Mr Hammond said: "Those who are saying today 'no we will make a unilateral commitment that EU nationals can stay in the UK without extracting a matching promise that Brits in Spain are able to stay there', I think, are selling our people out too cheap. We have to make sure that this is a reciprocal arrangement that works both ways."
He said he thought it "most unlikely" that EU nationals already living in the UK would be told they could not stay, and asked about the uncertainty for them, he said: "I'd urge the European Union to think again about this mantra that it won't allow any discussions before Article 50 notice is served. We could have an informal discussion with European Union countries next week and we could perhaps come to an understanding about that kind of issue ahead of the formal negotiations."