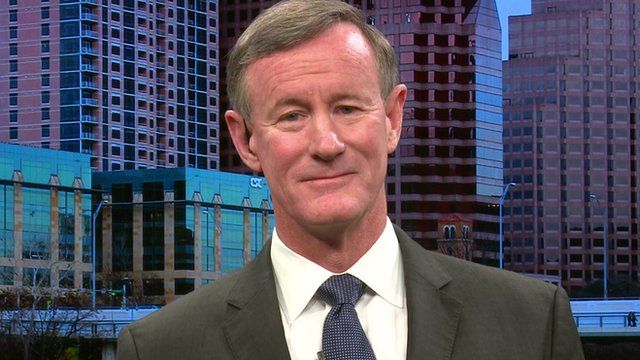 Video
Admiral McRaven: Appetite to commit more ground troops
There is probably more of an appetite in the US to commit more ground troops to tackle the so-called Islamic State (ISIL), the former Commander of US Special Operations Command, Admiral William McRaven, has told BBC HARDtalk.
"When you see the bombings in Paris and in Brussels you realise that ISIL's reach is probably broader than we anticipated and therefore the faster we eradicate them, the faster we are able to defeat them, the better off the entire world is going to be," he said.
"This is not only something the president of the United States understands but I think this is something the international coalition that is part of the effort in Syria and Iraq they also understand this," he added.
US President Barack Obama announced he was to send up to 250 more special forces troops to Syria in the fight against so-called Islamic State, last month.
Watch the full interview on Monday 23 May 2016 on BBC World News and BBC News Channel.