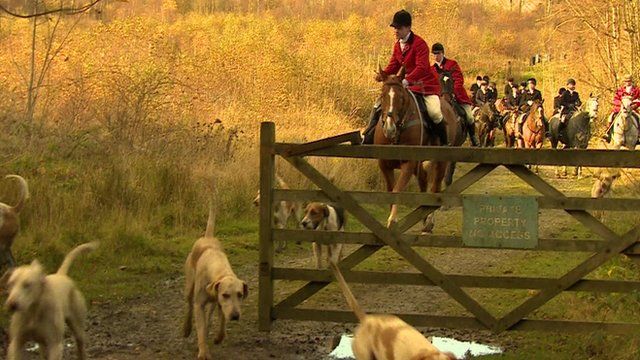 Video
Fox hunting: SNP move delays Cameron's Commons vote
A threat by Scottish National Party MPs to vote against government plans to relax the ban on fox hunting in England and Wales has prompted the vote to be postponed.
The party had previously said it would not vote on issues affecting England and Wales only but leader Nicola Sturgeon said it was responding to "overwhelming demand" from people in England, as well as plans by David Cameron to make Scottish MPs "second-class citizens" in the House of Commons.
The government now plans to tighten up restrictions on Scottish MPs voting on matters in England and Wales before holding a vote on hunting regulations.
Carole Walker reports.
Go to next video: Fox hunting vote 'set for next week'