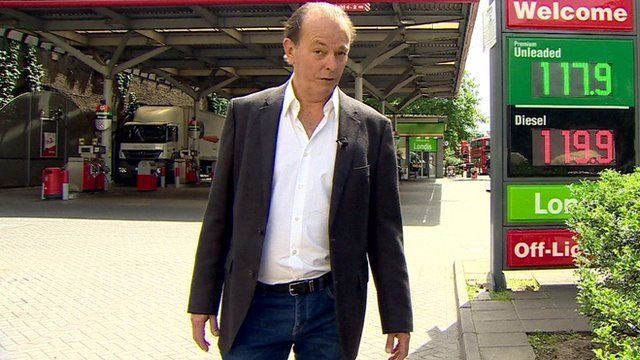 Video
Budget: Willson on petrol prices and fuel duty rise
Quentin Willson has warned the chancellor about the "disappointing rumours" from Westminster of a fuel duty rise to come in the 8 July Budget.
The motoring journalist, who is part of the FairFuelUK campaign, claimed a £8bn hit to the UK economy was a "price that is not worth paying".
And he said no Tory MP or minister would talk about a proposed duty rise at the election, which meant there would be a "sense of arrogance and betrayal" over such a rise, which would be "duplicitous and reckless".
Mr Willson will debate this personal film on Wednesday's Daily Politics around 12:40 BST with Conservative Brandon Lewis and Labour's Mary Creagh and the full programme will be on iPlayer for 30 days.
More: Follow @daily_politics on Twitter and like us on Facebook and watch a recent clip and watch full programmes on iPlayer
Go to next video: Supermarkets cut petrol prices