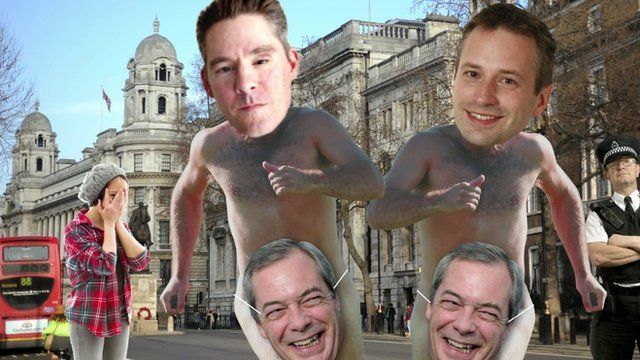 Video
Naked bloggers on the run: Dan Hodges and Stephen Tall
The polls suggested the UK was headed for a hung parliament, prompting a range of inaccurate predictions from commentators.
Daily Telegraph writer Dan Hodges and Lib Dem blogger Stephen Tall both pledged to run naked through Westminster if their forecasts were wide of the mark.
Daily Politics presenter Andrew Neil reminded them of these rash promises, and asked if they would be true to their word.
Subscribe to the BBC Election 2015 newsletter to get a round-up of the day's campaign news sent to your inbox every weekday afternoon.
More: Follow @daily_politics on Twitter and like us on Facebook and watch a recent clip and watch full programmes on iPlayer
Go to next video: Lib Dem 'to run naked down Whitehall'