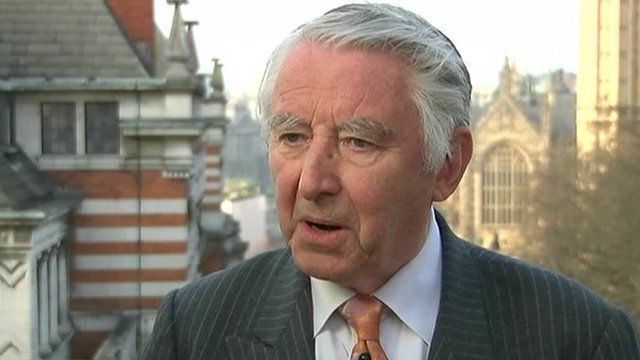 Video
David Steel doubts Lib Dem involvement in second coalition
Former Liberal leader David Steel has said that there is "no mood" in the Liberal Democrat party for a second coalition, with either the Conservatives or Labour.
Lord Steel told the BBC that the party needed to "recharge its batteries" and that the most that it would accept would be a confidence and supply arrangement.
He predicted that after the election there would be some form of minority government, and that there was "no reason why that should not succeed."
The Week in Parliament's Rebecca Keating reports.
Go to next video: Miliband rules out SNP coalition