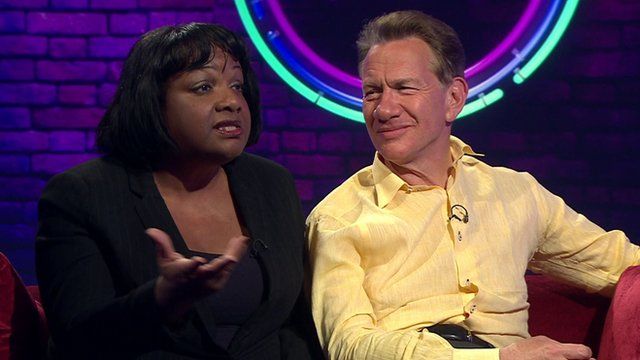 Video
Diane Abbott on 'divide and rule' 2012 tweet comment
A Labour MP has been challenged over her previous "white people like playing divide and rule" comments, during a TV debate over racism.
Diane Abbott said the 2012 tweet was not racist, but it was about the British Empire, and she had not been able to give a full explanation with a 140-character limit on twitter.
In a BBC1 This Week debate with radio presenter Nihal Arthanayake, Andrew Neil said "she was not talking in code" and asked if fellow panellist Michael Portillo could make a similar comment about white people.
In 2012, the MP tweeted: "White people love playing 'divide & rule' We should not play their game."
UK viewers can watch the full programme programme on iPlayer for 12 months
Go to next video: Abbott: Miliband 'absolutely ruthless'