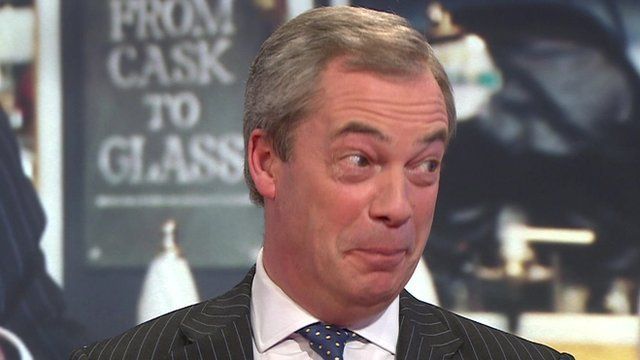 Video
Election 2015: Farage on Thanet South and UKIP future
UKIP's leader said he "probably will win" the Thanet South seat at the general election "but there is no complacency from me at all."
Asked if the party could carry on without him, Nigel Farage said UKIP was "a lot more than me", and it was run by a small group of professional people these days.
And speaking of his own reputation he told Jo Coburn: "What you see is what you get. If people like it then, that's great, and if they don't, well, tough."
More: Follow @daily_politics on Twitter and like us on Facebook and watch a recent clip and watch full programmes on iPlayer
Go to next video: How many UKIP leaders do you recall?