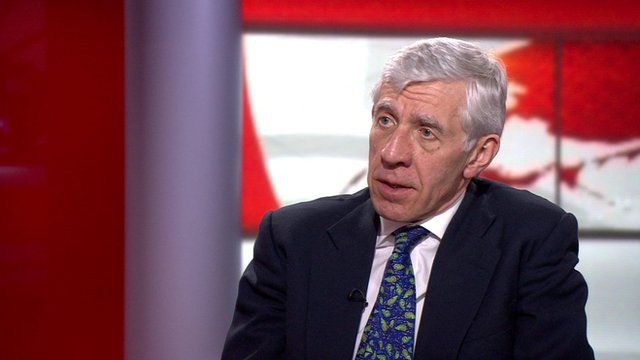 Video
Jack Straw: I acted with probity and integrity
Former Foreign Secretary Jack Straw has been suspended from the Parliamentary Labour Party at his own request after being secretly filmed apparently offering his services to a private company for cash.
Fellow MP Sir Malcolm Rifkind was also secretly filmed.
Reporters for the Daily Telegraph and Channel 4's Dispatches posed as staff of a fake Chinese firm, and it is claimed Mr Straw was recorded describing how he had used his influence to change EU rules on behalf of a firm which paid him £60,000 a year.
Both Jack Straw and Sir Malcolm Rifkind have referred themselves to Parliament's standards watchdog, and deny any wrongdoing.
Jack Straw told the BBC he has "acted with complete probity and integrity throughout my parliamentary career".
Go to next video: Straw call for Iran nuclear 'transparency'