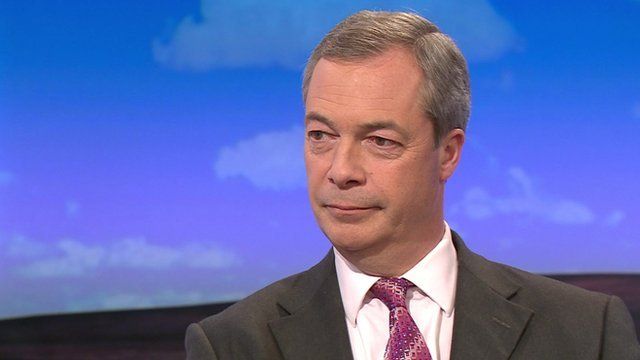 Video
Nigel Farage on Greece, Italy, euro and EU economics
Greece could be forced out of the euro currency by the end of the year, UKIP's leader has predicted.
But Nigel Farage said a devaluation could lead to its "economy looking really quite good" in 18 months, and that could encourage other Mediterranean countries to do the same.
The MEP said: "We are watching Greece, effectively before our eyes, becoming a Third World country - it is tragic."
Looking at EU issues with Andrew Neil on the Daily Politics, Mr Farage said the "growth of eurosceptic opinion in Italy has been extraordinary".
More: Follow @daily_politics on Twitter and like us on Facebook and watch a recent Politics Europe clip and watch full Politics Europe programmes on iPlayer
Go to next video: Why Greek party scares EU leaders