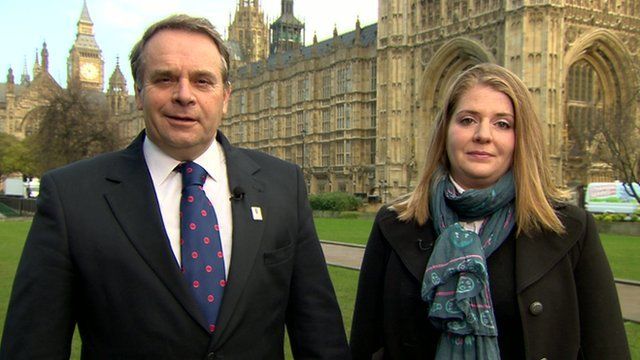 Video
Red meat day: Neil Parish MP and Peta's Mimi Bekhechi
After the celebration of World Vegan Month at Westminster with Parliamentary restaurants offering vegan food, a Conservative MP has argued the Commons and the Lords should celebrate British meat.
Neil Parish said "red meat missed out" and it needed promoting, and that a beautiful countryside needed animals.
Mimi Bekhechi from Peta said the government and corporations already promoted meat, but there was a need to promote alternatives.
On the Daily Politics, she told Jo Coburn about claims of animal welfare and factory farming as she debated with the MP about his call to promote farming.
More: Follow @daily_politics on Twitter and like us on Facebook and watch a recent clip and watch full programmes on iPlayer
Go to next video: Could we grow our own meat at home?