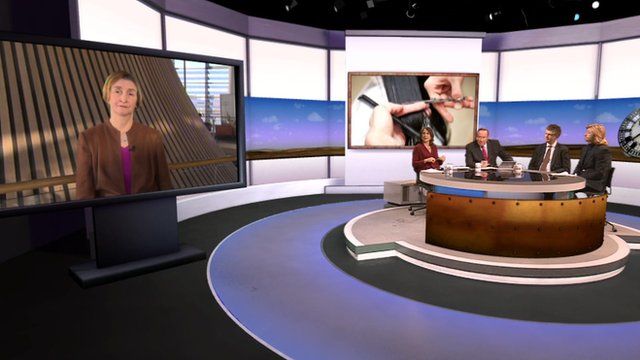 Video
Regulating hairdressers: Nia Griffith and Nicky Clarke
An MP has called for hairdressers to be state-registered to protect customers.
Labour MP Nia Griffith said the public would be shocked to learn that anyone can set up a hairdresser without qualifications and use powerful chemicals and sharp instruments.
But the celebrity hairdresser Nicky Clarke said government intervention was not the way forward, and the plan was not needed as it was merely a box ticking exercise, with a £50 fee.
The issue was raised in a parliamentary debate on Wednesday, but ministers said a register would cost the industry £75m and rejected the bid.
More: Follow @daily_politics on Twitter and like us on Facebook and watch a recent clip and watch full programmes on iPlayer
Go to next video: Music video fuels natural hair debate online