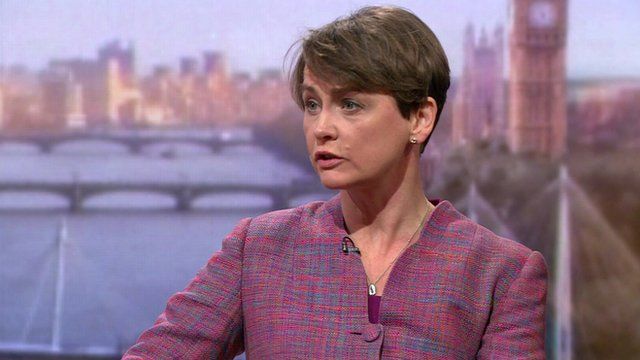 Video
Cooper: Labour will introduce 'tougher' migrant checks
The Shadow Home Secretary, Yvette Cooper, has said a Labour government would introduce new checks on migrants, designed to stop foreign criminals from becoming UK citizens.
Under the plans, foreign nationals applying for British citizenship would be required to produce evidence of any criminal record.
Last week, the chief borders inspector, John Vine, sharply criticised the quality of Home Office checks.
Ms Cooper told the BBC's Andrew Marr: "I think we need much stronger checks in place, that must include a requirement on people applying for British citizenship to provide the equivalent of the Criminal Records Bureau checks from their own country."
UK viewers can watch the Andrew Marr Show in full for 30 days.
Go to next video: Brand and Farage clash on immigration