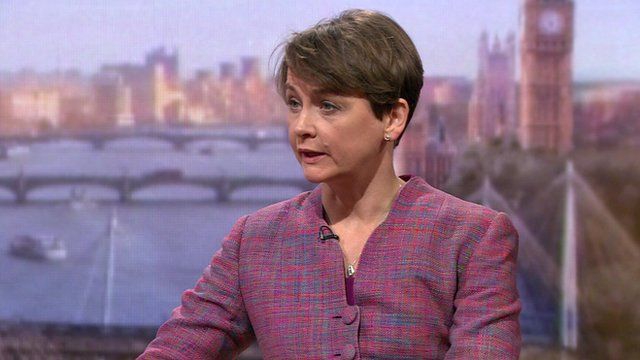 Video
Yvette Cooper 'concerned' ISC will not get to the truth
A committee of MPs is to request that the US hands over any material documenting the UK's role in the CIA's post-9/11 interrogation programme.
The House of Commons Intelligence and Security Committee, chaired by Sir Malcolm Rifkind, is conducting an inquiry into the treatment of detainees by British intelligence agencies in the decade following 9/11.
But the Shadow Home Secretary, Yvette Cooper said she was concerned whether the committee had adequate capacity and resources to carry out a thorough inquiry.
Speaking to the BBC's Andrew Marr, she said it was her instinct that a fully independent judge-led inquiry might be necessary.
UK viewers can watch the Andrew Marr Show in full for 30 days.
Go to next video: International anger over CIA report