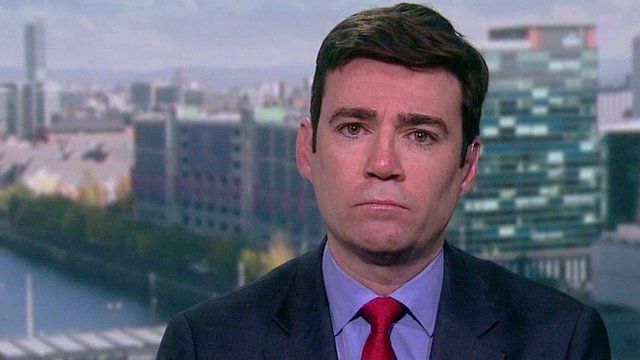 Video
Andy Burnham on NHS waiting times and trolley waits
The NHS has suffered its "worst week on record in A&E" said the shadow health secretary.
Andy Burnham claimed there was "something seriously amiss in the NHS right now", with record numbers of trolley waits, emergency admissions, and people waiting for more than four hours.
He spoke to Andrew Neil on the Daily Politics, who asked him about previous Labour predictions of a winter crisis in English health services.
The Labour MP also criticised government policy over social care, which has led to a record numbers of older and frail people "trapped in acute hospitals in England".
Royal College of Nurses on NHS pressures
More: Follow @daily_politics on Twitter and like us on Facebook and watch a recent clip and watch full programmes on iPlayer
Go to next video: Burnham on Clegg privatisation claims