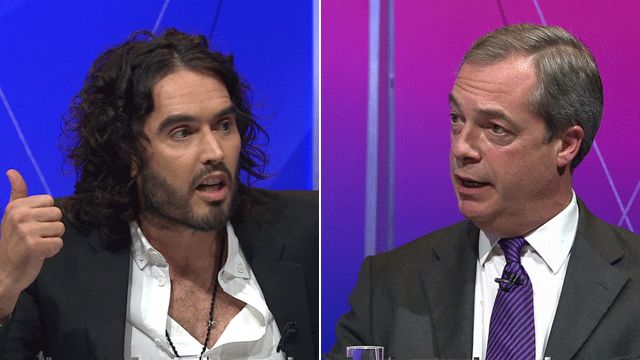 Video
Russell Brand and Nigel Farage clash over immigration on Question Time
Comedian and campaigner Russell Brand has called UKIP leader Nigel Farage a "pound shop Enoch Powell", during a debate on immigration.
The men were appearing on the BBC's Question Time programme, answering an audience question on whether or not Britain is "overcrowded".
The UKIP leader said the quality of life for many in the UK had gone down as a result of immigration but faced a hostile response from one woman in the audience.
Brand, who has spoken out about a number of political issues, also faced a call from the audience to stand for election to Parliament himself.
Go to next video: What odds on Brand for London mayor?