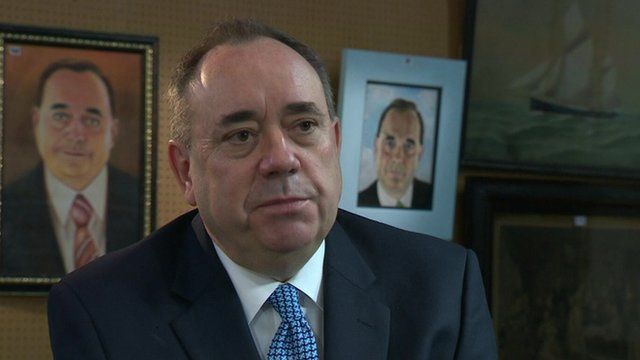 Video
Alex Salmond: SNP could work with Sinn Fein or DUP
The former first minister of Scotland, Alex Salmond, has told BBC Newsnight he believes that the SNP could play a decisive role in forming the next UK government - for the first time in a generation.
In an interview following his decision to contest the Westminster seat of Gordon at May's general election, Mr Salmond said he would refuse to work with the Conservatives but the Scottish Nationalists could work with Northern Ireland's Sinn Fein, if they took up seats, or the DUP.
"We would work with people who pursue objectives.... if there are policies in common of course we could work with them."
Go to next video: Salmond confirms UK parliament bid