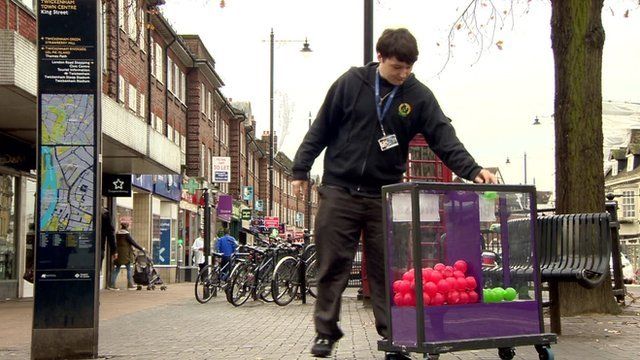 Video
Liberal Democrat government role question in Twickenham
The coalition government, like some marriages, seems to have a few tensions and a bit of sniping, and this one is heading towards a formal divorce at the 2015 general election.
The Daily Politics mood box - an unscientific test with a plastic box and balls - was used to to ask voters in Vince Cable's Twickenham seat whether the Lib Dems have been better or worse off having been in government since 2010. Eleanor Garnier reports.
With David Cameron away, Nick Clegg answers MPs at PMQs from 12:00 GMT on Wednesday.
More: Follow @daily_politics on Twitter and like us on Facebook and watch a recent clip and watch full programmes on iPlayer
Go to next video: Spending more or less this Christmas?