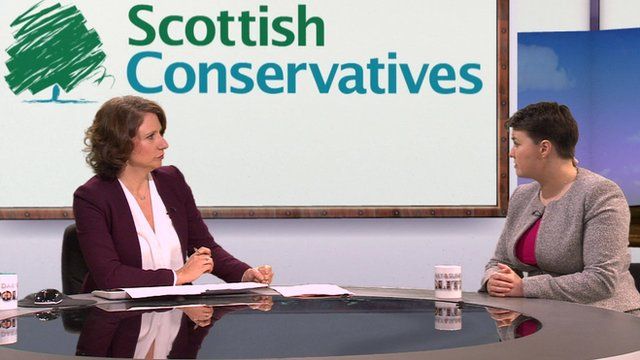 Video
Davidson on Scottish Conservatives, polls and elections
The Scottish Tories should rise in the polls following a "policy overhaul" and bring forward "better candidates" said Ruth Davidson facing her first general election as leader.
She claimed the benefits cap was more popular in Scotland than the rest of the UK, and Scotland was the only part of the UK to see a rise in the Tory vote share in the European elections,
She told Jo Coburn on the Daily Politics that she was "incredibly keen that there are no no-go areas for the Conservatives in Scotland."
But she would not be drawn on revealing her predictions for 2015, telling the presenter: "Absolutely no chance of you getting the number of seats that I am betting on out of me."
The interview followed a film on the party's fortunes in Scotland with its lone councillor in Glasgow.
More: Follow @daily_politics on Twitter and like us on Facebook and watch a recent clip and watch full programmes on iPlayer
Go to next video: What's it like being a Tory in Scotland?