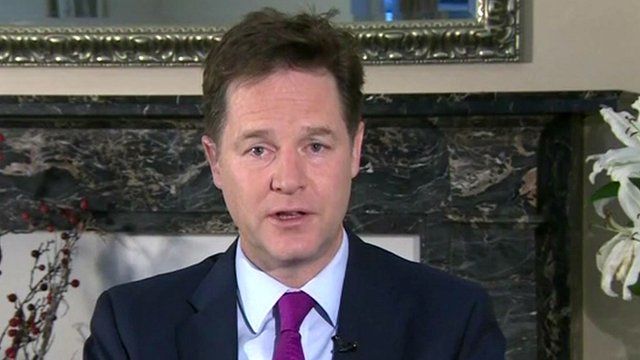 Video
Clegg: I think the Conservatives are kidding themselves
Notable by his absence at the Commons for the Chancellor's Autumn Statement, Deputy Prime Minister Nick Clegg told the BBC's Andrew Marr "I don't think people should read too much into it... I was keen to get out and explain what the Autumn Statement meant for people instead."
But in this full interview, Mr Clegg said he thought the Conservatives were "kidding themselves" and "seeking to kid the British voters" because plans laid out in the Chancellor's Autumn Statement "just didn't add up".
UK viewers can watch the Andrew Marr Show in full for 30 days.
Go to next video: Conservatives 'kidding themselves' - Clegg