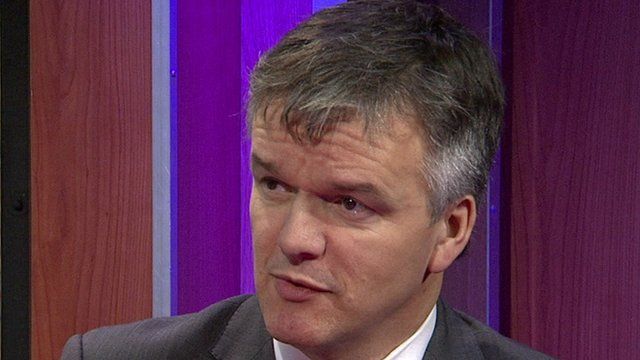 Video
International aid: Michael Moore and Peter Bone
The UK's international aid budget "saves lives and transforms lives" said a former minister whose private member's bill aims to enshrine in law a commitment to spend 0.7% of GDP on aid.
Lib Dem MP Michael Moore said UK-funded immunisations save a life every two minutes, and that UK aid had helped five million girls attend school last year.
The bill proposed by the former Scottish secretary, now a backbencher, is being debated by MPs on Friday.
But Conservative MP Peter Bone said India and China were transformed by trade, and that the EU and US should be encouraged to open up their markets.
He spoke against "sticking plaster gesture politics" and said he was not happy with how some previous aid money has been spent.
More: Follow @daily_politics on Twitter and like us on Facebook and watch a recent clip and watch full programmes on iPlayer
Go to next video: Prince Harry backs Aids campaign