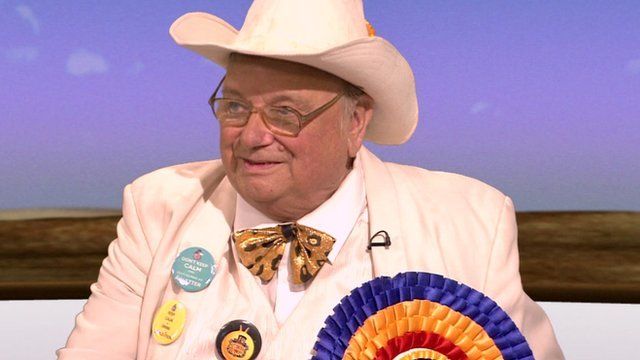 Video
Monster Raving Loony's Howling Laud Hope's career
The longest-serving political leader in the UK has never won an election, or even saved his deposit.
The Monster Raving Loony's Howling Laud Hope took over 15 years ago, but has been recently linked to a UKIP defection, and thinks the party could beat the Lib Dems at an upcoming vote.
He spoke to Andrew Neil on the Daily Politics about how his party may have played a part in the demise of the SDP, his 2010 campaign against David Cameron and plans to stand against Boris Johnson is 2015.
More: Follow @daily_politics on Twitter and like us on Facebook and watch a recent clip and watch full programmes on iPlayer
Go to next video: Who first suggested all-day pub opening?