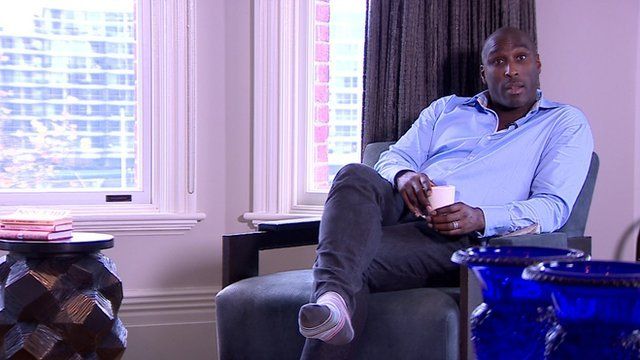 Video
Sol Campbell on Labour mansion tax for £2m properties
A Labour government would bring in a mansion tax on homes worth more than £2m and polling suggests the public like the idea.
But Hollywood star Angelina Jolie suggested this week she might not move to London because she was "quite responsible about money" and former England football star Sol Campbell is not a fan either.
He made a case against in a personal film for the Daily Politics, claiming an Englishman's castle was "under threat" from the plan, and he would be punished for investing his career earnings in property.
The former Arsenal and Tottenham player said the likes of Amazon and Google should be "made to pay a fairer level of tax", and that a government should not chasing those who have "paid their dues ten times over".
Studio debate: Sol Campbell clashes with Labour MP Owen Smith
More: Follow @daily_politics on Twitter and like us on Facebook and watch a recent clip and watch full programmes on iPlayer
Go to next video: MP: No sympathy for millionaires like you