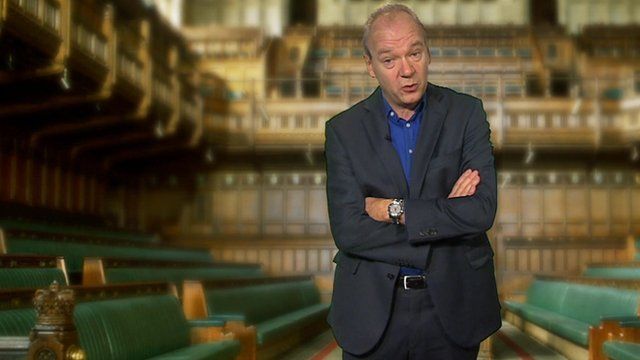 Video
Broadcasting rules: John O'Farrell on TV clips of MPs
There are strict guidelines on how broadcasters can, and cannot, use Parliamentary footage to reflect what goes on in the Commons and the Lords.
News programmes, such as the Daily Politics, may use clips under certain conditions, but these rules also ban the likes of Have I Got News for You and entertainment programmes from using them to mock Parliamentarians and Westminster life.
In a personal film, the writer and former Labour Parliamentary candidate John O'Farrell explains why he is not impressed with the rules, and why he thinks they need to be changed.
Mr O'Farrell will debate this film on Thursday's Daily Politics from 12:00 GMT on BBC2.
More: Follow @daily_politics on Twitter and like us on Facebook and watch a recent clip and watch full programmes on iPlayer
Go to next video: How politicians try to make them laugh