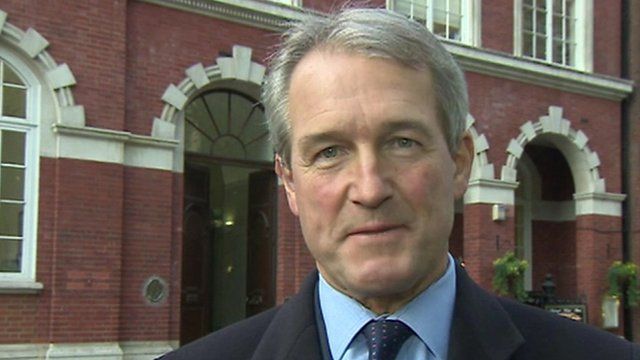 Video
EU: Owen Paterson on UK leaving European 'new country'
Members of the EU are planning to form a 'new country' that Britain would never join, said a former Tory environment secretary.
Owen Paterson is calling for the UK to kick off a formal two-year consultation on leaving the EU, claiming it would never join the euro, or take part in further political integration.
He told Jo Coburn on the Daily Politics that the British were told the European project was an "economic one", but he said "it was always intended to be a political one".
Since he was sacked by David Cameron in his summer reshuffle, Mr Paterson has set up his own think tank, and embarked on a series of speeches calling for a return to real Conservative values.
More: Follow @daily_politics on Twitter and like us on Facebook and watch a recent clip and watch full programmes on iPlayer
Go to next video: Can UK change migrant benefit rules?