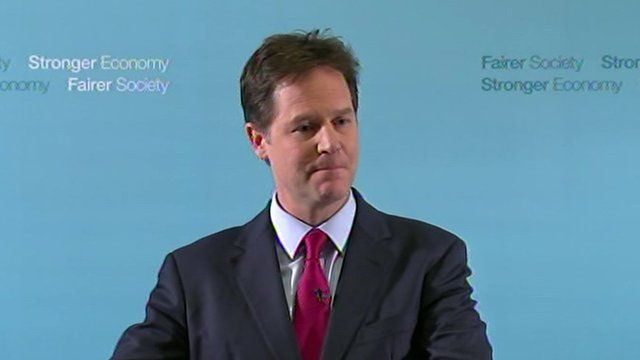 Video
Nick Clegg's support for new data power plans
Deputy Prime Minister Nick Clegg has said he supports the matching of individual Internet Protocol (IP) addresses in a bid to fight terrorism and cyber crime.
However, he has reaffirmed his opposition to introducing further powers such as the so-called 'snooper's charter', which the Conservative party support.
Speaking at his monthly news briefing Mr Clegg said he believed it was important not to indulge in "knee-jerk illiberal anti-terror legislation but to get the balance right" and he believed this is what they had with the new Counter-Terrorism and Security Bill.
Go to next video: New web data powers plan for police