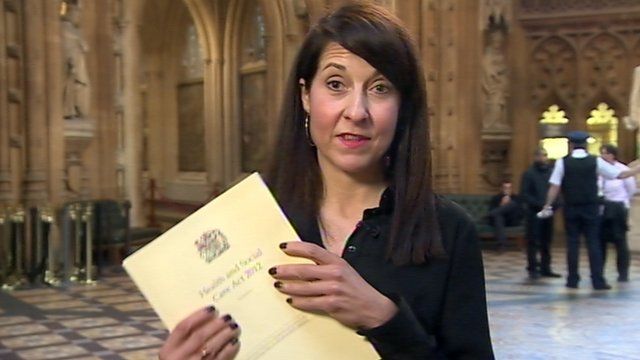 Video
Health and Social Care Act: Liz Kendall on Labour bill
Labour MPs are supporting a private member's bill sponsored by MP Clive Efford which seeks to overturn the key elements of the government's health reforms for England.
If successful, it would end the compulsory tendering of all NHS contracts, remove the freedom that allows NHS hospitals to earn up to 49% of their income from treating private patients, and restore the secretary of state's responsibility for the NHS.
Shadow health minister Liz Kendall told Andrew Neill that the bid, before MPs on Friday, would "remove the worst bits of the huge Health and Social Care Act".
The Daily Politics presenter asked her about Labour's past record of involving private health care providers, and whether a future Labour government would use them in NHS work.
More: Follow @daily_politics on Twitter and like us on Facebook and watch a recent clip and watch full programmes on iPlayer
Go to next video: MP's bill to 'put right NHS mistakes'