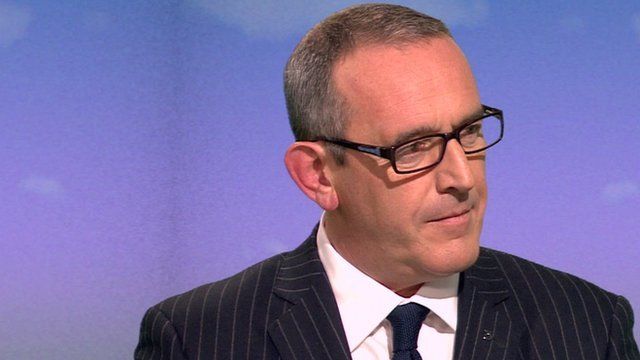 Video
Stewart Hosie: SNP under First Minister Nicola Sturgeon
The SNP is going to "stay in the centre" under Nicola Sturgeon, said the party's new deputy leader.
Stewart Hosie MP claimed the newly-elected first minister was an "incredibly authentic social democratic voice" and recalling how it "took a long time to get into the centre of Scottish politics" spoke about the new leader's role in that project.
He spoke to Andrew Neil on the Daily Politics about the SNP's future direction, possible future bids for independence, and reports of Alex Salmond standing to be an MP at the general election.
Speaking about spending, he said: "We know how to be prudent in government and that appeals to the Scottish people."
Alex Salmond legacy: David Torrance and Kevin Schofield
More: Follow @daily_politics on Twitter and like us on Facebook and watch a recent clip and watch full programmes on iPlayer
Go to next video: Robertson on future MP Salmond?