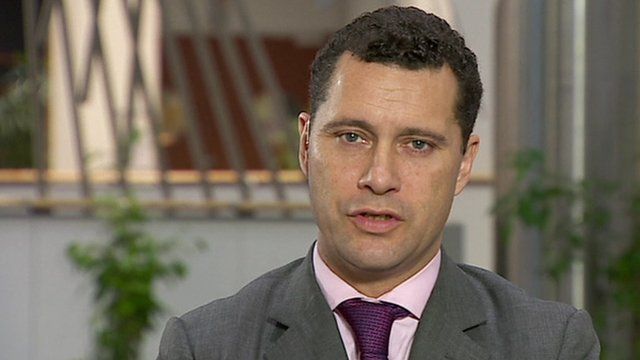 Video
UKIP immigration policy: Woolfe on Reckless comments
The future status of European immigrants if the UK left the European Union have been outlined by Steven Woolfe MEP
UKIP's spokesman on immigration said anyone who now has the right to live, work or study in the UK would be able to stay if Britain left the EU.
He told Andrew Neil on the Daily Politics that workers who were nationals of EU states would not have to apply for a work permit, but it was a "much more difficult position" for those not working.
He spoke about the party's position after Mark Reckless, its candidate in Thursday's Rochester and Strood by-election, suggested existing EU migrants should only be allowed to remain in the UK for "a transitional period."
BBC One will cover the count with an extended This Week programme on Thursday night.
Full list of candidates in Thursday's by-election
Blog: Meet the candidates from the smaller parties
More: Follow @daily_politics on Twitter and like us on Facebook and watch a recent clip and watch full programmes on iPlayer
Go to next video: Final days of Rochester campaign