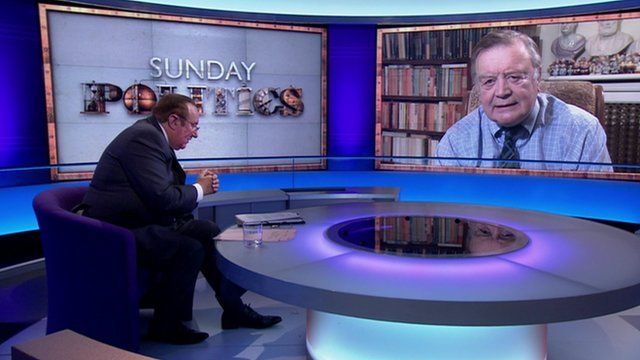 Video
Ken Clarke on UK role in EU, and immigration figures
The free movement of labour is "absolutely essential to have a single market" said a former Conservative justice secretary.
Ken Clarke said UKIP was wrong about immigration and Europe, and warned his party not to take too much notice of it.
He also told Andrew Neil that he never used the word "clown" about UKIP, but he was talking about the Italian politician Beppe Grillo.
Talking about his party's plan to reduce migration figures, Mr Clarke said: "You can't strictly control net migration in and out from anywhere actually."
They also spoke about the result of the Scottish referendum, and a potential EU referendum across the UK.
More: Follow @daily_politics on Twitter and like us on Facebook and watch a recent clip and watch full programmes on iPlayer
Go to next video: Leaders clash on immigration records