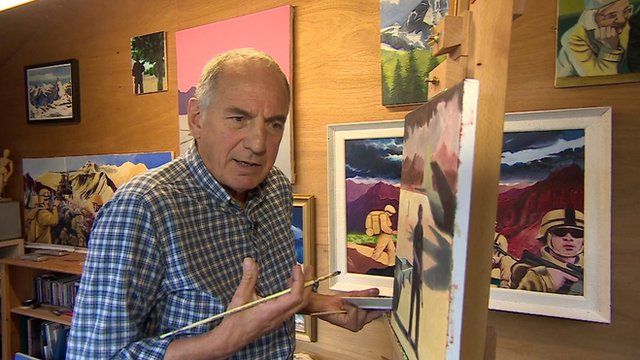 Video
Afghanistan images painted by ex-minister Kim Howells
With British troops withdrawing from Afghanistan it has been a week to reflect on UK actions there.
Former Foreign Office minister Kim Howells, who has now retired from politics, has painted scenes from the country based on sketches he drew while on official visits.
In a Daily Politics film, the former Pontypridd MP spoke to Eleanor Garnier about how "people have died as a consequence of political decisions that I was part of", and he was asked whether the UK was right to take part in military action.
More: Follow @daily_politics on Twitter and like us on Facebook and watch a recent clip and watch full programmes on iPlayer
Go to next video: Can Afghanistan stay free of IS?