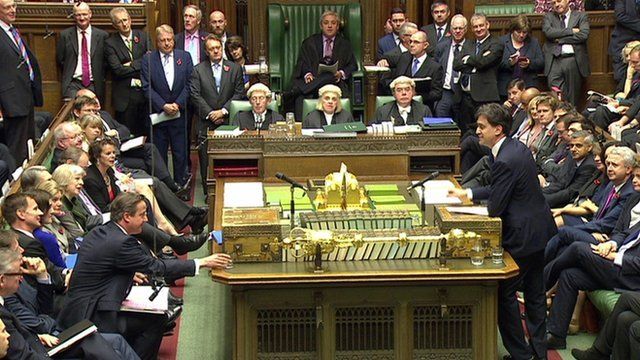 Video
PMQs: Cameron and Miliband clash on immigration records
Ed Miliband and David Cameron clashed on the parties' records on UK immigration, with calls for apologies from their opponents.
The Labour leader said the prime minister had broken a promise to reduce net migration, and reminded him of a 2010 general election pledge asking electors to vote them out if they failed to meet a target.
Mr Cameron said he was clearing up a "shocking shambles and mess" left by Labour, whose decision to allow people from new EU member states to the UK in 2004 was "catastrophic".
Go to next video: Devolution call for Essex Man