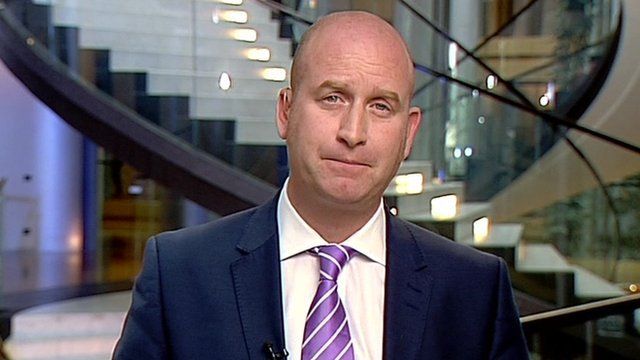 Video
UKIP's Paul Nuttall on Rochester and Strood phone calls
UKIP is investigating claims of "underhand play" it alleges behind phone calls to electors in the Rochester and Strood seat.
Voters have received calls about the suitability of Mark Reckless, who was the Tory MP for the Kent seat, who has defected to UKIP and is now standing as its candidate in the 20 November by-election.
Paul Nuttall told the Daily Politics that he was sure the calls had "something to do with the Conservative Party".
On the Sunday Politics, Grant Shapps denied any role in a smear campaign, but Mr Nuttall said the Tory chairman would be "in very deep hot water" if there was any link between that party and the calls, which are also linked to a polling company working for a newspaper.
More: Follow @daily_politics on Twitter and like us on Facebook and watch a recent clip and watch full programmes on iPlayer
Go to next video: 'Only Eurosceptic grouping is back'