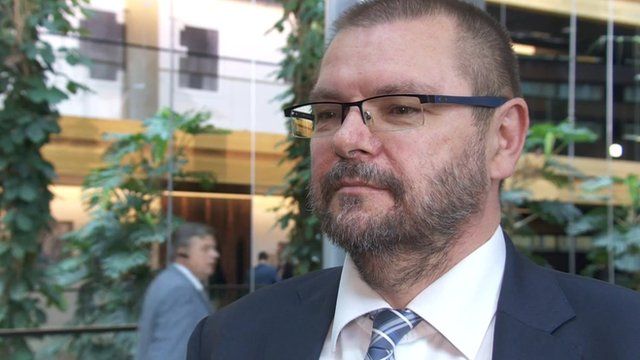 Video
Polish politician Robert Iwaszkiewicz on joining UKIP Europe group
UKIP has defended allowing a Polish politician criticised for a comment on hitting women into its grouping in the European Parliament.
Robert Iwaszkiewicz's decision to join the EFDD group means it has members from enough countries to increase its funding and presence in the parliament.
He recently caused controversy in Poland after telling a newspaper that men hitting their wives can "help them come back down to earth". He later claimed he was being sarcastic.
The BBC's Damian Grammaticas spoke to him about UKIP, his comments about hitting women, and his party leader's comments about the holocaust.
Go to next video: 'Only Eurosceptic grouping is back'