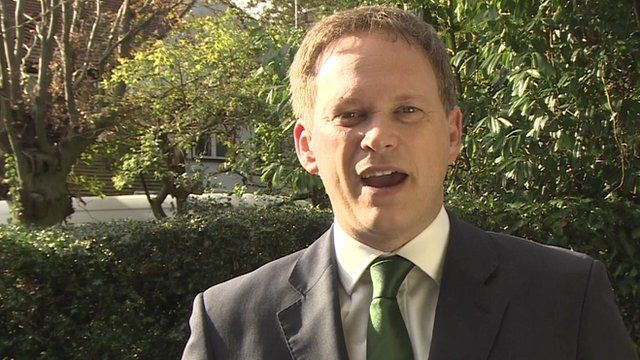 Video
Grant Shapps on Rochester and Strood by-election
The Conservative chairman said his party was "absolutely not" involved in a smear campaign with calls from fake political pollsters, against a former Tory MP who defected to UKIP.
Grant Shapps said Mark Reckless should should come forward with evidence of the claim made in a Sunday Politics film about the Rochester and Strood campaign.
He was speaking to Andrew Neil about the Kent by-election next month, where the prime minister plans to visit five times. The Tories will announce their candidate this week after an open primary.
More: Follow @daily_politics on Twitter and like us on Facebook and watch a recent clip and watch full programmes on iPlayer
Go to next video: Who is calling who in Rochester?