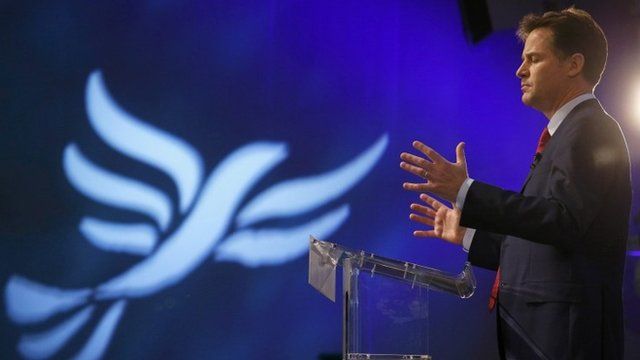 Video
Nick Clegg: Mental health 'a great liberal cause'
Waiting time targets for people with mental health problems in England are to be introduced for the first time, Liberal Democrat leader Nick Clegg has announced.
Speaking at his party's conference in Glasgow, the deputy prime minister said the coalition was introducing "big, big changes. And in government again the Liberal Democrats will commit to completing this overhaul of our mental health services".
"I want this smack bang on the front page of our next manifesto. One of a small number of top priorities. This is a great liberal cause. Let's be the first political party to give mental health the status it deserves", he added.
Go to next video: Clegg's conference speech in full