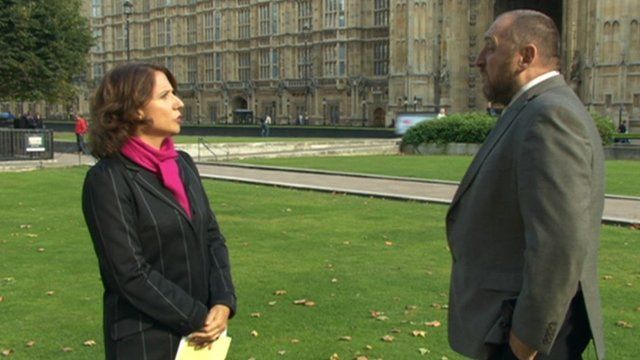 Video
Green Darren Johnson on winning over Lib Dem voters
The Green Party has claimed that it is winning over Liberal Democrat voters whose members are switching to it over environmental issues.
Darren Johnson, a London Assembly member, said the Lib Dems had made a "huge error" and were paying the price of entering a coalition, instead of going into opposition and working with other parties.
He said 12% of past Lib Dems voters were now planning to vote for the Greens, which announced this week that its England and Wales party had more than 20,000 members for the first time.
He told Jo Coburn on the Daily Politics: "Even if not at this coming general election, I'm confident that the Greens are on course to displace the Liberal Democrats in British politics"
BBC coverage of the Lib Dem conference on Tuesday
BBC coverage of the Lib Dem conference on Monday
Go to next video: Airport vote: We are party of democracy